Baby is developing a waxy coating that will protect him/her from the amniotic fluid and help her move down the birth canal when you're both ready to finally meet! You could notice skin changes in your body at this time, just due to hormone changes and temporary extra pigmentation. The sun may exacerbate these, so always wear sunscreen if you are going to be exposed for too long.


The areas in the brain that control each sense are becoming further constructed, and Baby is beginning to sprout tiny little hairs from his/her tiny little head. Baby's coordination is growing every day as neurons make connections with her muscles, giving her better and better control over her arms and legs. Those arms and legs are pretty much in proportion with his/her body by now, just in time to start to become covered from head to toe in a waxy, almost cheesy-textured coating called the vernix caseosa. The vernix moisturizes skin while in the womb, protects skin from the amniotic fluid, and facilitates travel down the birth canal when it's the time to deliver. Baby is now measuring in at six inches long, about the size of a zucchini, and weighs about 8 ½ ounces. Things sure are moving along!
Credit to Ovuline
This has been one of the best weeks I think as far as symptoms go! Everything is very manageable. I have more energy, so does baby LOL. He or She keeps rolling around and kicking and loves to put their head right by my bladder and get lodged in between my bladder & the sac. We have had two ultrasounds in the last week. The first was a 3D ultrasound we paid for and received a bear with
babes
heartbeat recorded into it, USB with all the photos & video of our session and also two
printouts
in 3D. We went right at 19 weeks and so our lovely tech asked us to come back at 28 weeks for another session for free!

Our next ultrasound appointment was for the full anatomy scan. I drank so many fluids throughout the day that I had to actually empty my bladder a bit prior to the appointment as we were waiting in the waiting room. Once we got into the ultrasound room I was on the bed all jelly'd up already and the student tech was so sweet. Babe however really likes to be close to my bladder! We were maybe 15 minutes into the scan and the tech was having a hard time measuring or finding a certain part of babes brain. She said it out loud by accident and of course, the red flags went up! I was so worried!
My eyes didn't leave the screen as they were reporting everything apart from the gender. Our whole appointment took over an hour because babe was facing my back & I had to empty my bladder three times and dance around like a seal.. I was happy to have a private room for that! I felt hilarious and looked even worse.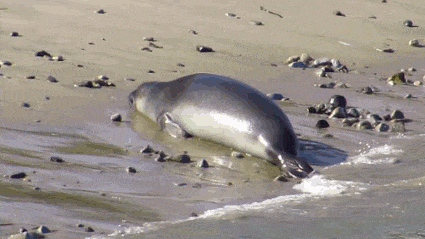 Although we had one gender reveal envelope I was hoping to get another one from our doctor's office but unfortunately, my go-to gal needed the envelope Tuesday so I had Spencer drop it off. I called my doctor office yesterday and they have the report! The receptionist was really great and asked what I wanted to know and I said everything BUT the gender. She let me know baby is healthy & on point with how far along I am. No abnormalities. I CAN BREATHE AGAIN. Phew.
Spencer & I have been on a roll with meal prepping at home & also taking advantage of the nice weather! We decided to go for a bike ride downtown & grab some lunch at Red Fish, Blue Fish and we waited 45 mins or so.. Well, he waited 45 minutes in line chatting with a man from Missouri. Found out he owns a clothing company unbranded and sells to other brands and he was on vacation with his wife and decided to also wait 45 minutes in line! I mean, with Spencer being a chatterbox who wouldn't be occupied with multiple subjects. The time probably went by so quickly. We had our delicious tacones & deep fried pickles (Heheh) and biked back towards Uptown to pick up a couple of items. I was nervous at the beginning of out bike trip because of my bike accident on the trail last year.. This year I'm carrying precious cargo so I was EXTRA cautious. I love biking so much! I can't wait until our little one is big enough to bike with us.
ツ
In other news, our gender reveal is this Sunday and I couldn't be more excited! I can't wait to start getting treats ready and decorate! Our family & close friends will be there to find out with us. I never thought I would be doing this and being that extra extra couple but heck! We only want one kiddo. Might as well go all out!
Hope you enjoyed my little update. This week was uneventful as far as symptoms go. Babe is just moving like a gymnast & we're both doing great!
aa1520b91194c0ab4fc6c2c2e25be0a29056ff0e7e29440c2a